UNIFAE and Dr. Eduardo Garcia receives tribute from the Brazilian Cricket Team
January 30, 2021
UNIFAE / Cricket Brasil article
Englishman Matthew Featherstone, coach of the Brazilian cricket team, was at UNIFAE this Friday morning (29), when he participated in a meeting with members of the rectory and presented the institution with an official team shirt. On the occasion, new joint projects were also discussed, with the objective of promoting education through sport.
The team, which has players studying at UNIFAE, performs numerous social works. One of the most relevant, before the pandemic of the new coronavirus, occurred in Poços de Caldas – MG, where about 4,500 children had access to sport, which is the second most practiced in the world.
For the acting dean of UNIFAE, Profa. Dr. Anita Bellotto Leme Nagib, it is extremely important that the University Center is engaged in partnerships with entities that carry out this type of work. "Social impact is the university's great mission. We don't just want to generate knowledge, but we also want to transform the lives of children and teenagers through sport, "she says.
Dr. Eduardo Garcia – In addition to the project with UNIFAE, Cricket Brasil has an important partnership with Dr. Eduardo Garcia, specialized in Orthopedics and Regenerative Medicine in Poços de Caldas. Dr. Eduardo has been accompanying the athletes and coaches of the Brazilian Cricket Team since 2019 and is an important ally in the development of our high performance.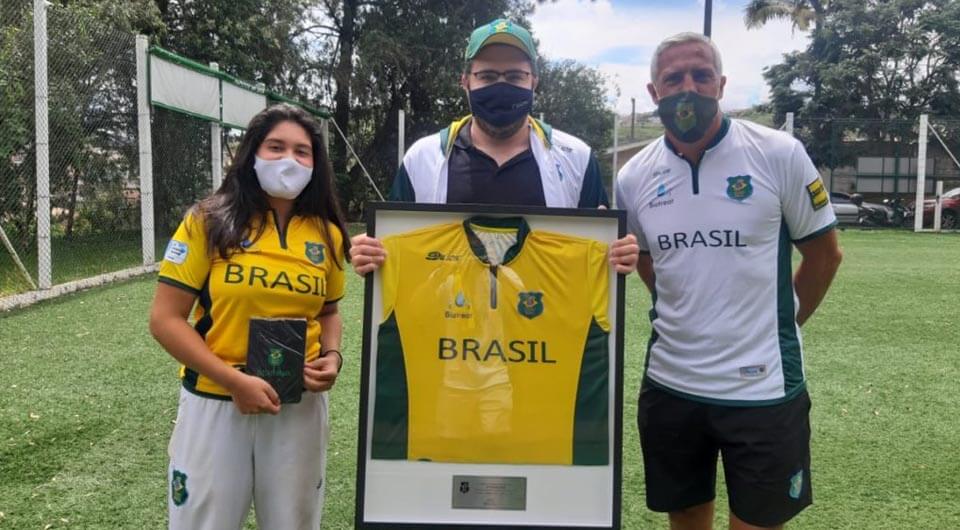 O ESPORTE – Cricket is a sport that uses ball and clubs, in which 11 athletes play on each side. The main movements take place in a rectangular strip of 20.1 meters in length, in the center of the field, where the ball (of cork and leather) can fly 150 km / h. It is thrown by the pitcher at the opponent's target (three sticks stuck in the ground, called "stumps", whose set is known as "wicket", defended by the hitter.
However, despite the complex terms, sport is more common in Brazil than people realize, as explained by the coordinator of Physical Education at UNIFAE, Prof. Me. Cássio Almeida. "It is inserted in Brazilian culture with other names, like 'bets' and 'taco', so many people have already practiced this sport without knowing it," he said.